Part of your newborn session experience with me includes the option to receive a timeless, heirloom quality album from your session. I have found it to be so important to have these images printed on a flat-paged spread to admire in the years ahead. Allow me to take the planning of your newborn's first album off your to-do list while you sit, snuggle and wait for the album to arrive. Want to add an album for Grandma? Or maybe you want one for your baby and one for you? No problem, additional copies of your album can be purchased.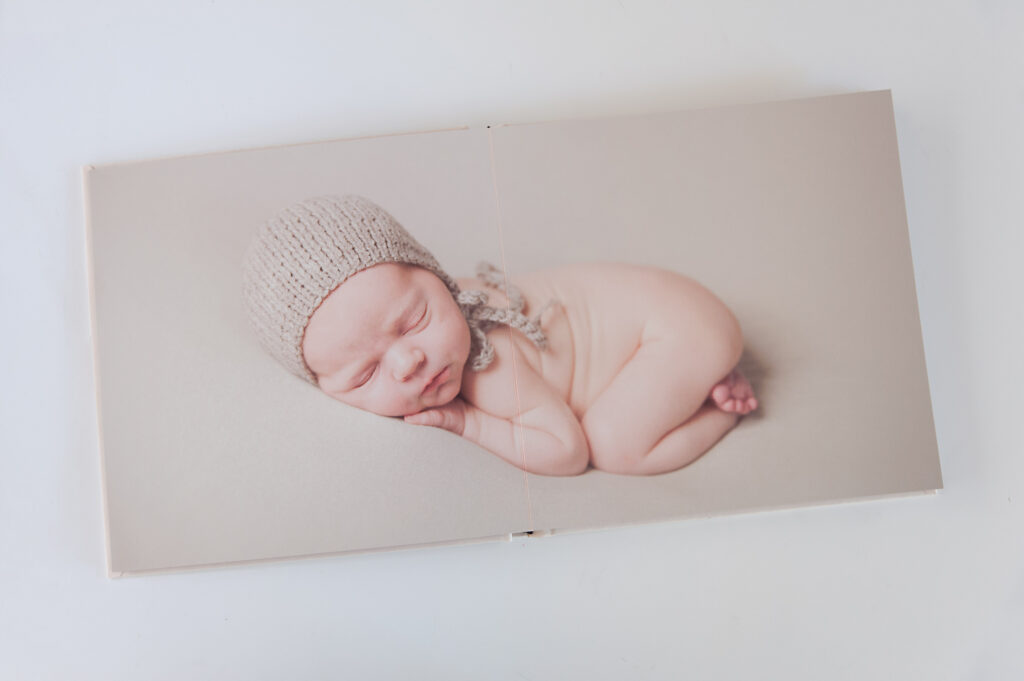 Love your newborn so much that you want to see a print or a collage of your baby on a wall in the nursery? Do you want to provide loved ones with gift prints? Wall art and heirloom albums may be purchased separately.
High-Res, printable digital files are not provided with the session fee, but may be purchased.
Each print or album purchased comes with the corresponding low-res digital file, appropriately sized for online posting and viewing.
Half payment of session fee is due to secure date, remaining balance due 24 hours before session time.
FIRST: Pick your session
Session Fee for In-home Posed Session
Includes photographer's time, talent and use of props. Prints and digitals can be purchased separately.
2 1/2 – 4 hours, $195
In-home Lifestyle Newborn Session
Includes photographer's time and talent. Prints and digitals can be purchased separately.
1-2 hours $195
SECOND: Choose your package. Contact Amy below for a list of packages and print pricing.