Investment
You are having a baby and I am SO excited for you! You will adore and snuggle their sweet little face, toes and fingers, all delicate masterpieces that will change appearance in the weeks and months ahead.
Your newborn session should be a special, memorable, and EASY experience. I am here to provide just that, for you. I dedicate time to YOU, listening to your preferences and vision as I create your perfect session. I will take care of your photographic needs during this time of transition.
Your investment in a newborn photography session is an important one, and shouldn't be dismissed, rushed, or neglected. Just like you prepare mentally and financially for the birth, you should also put some time and finances into freezing this precious, once-in-a-lifetime time period of your new little one. You will be so grateful you put in this effort, especially when you go through your images and swoon over just how little and cute your child once was.
In our consultation, we will discuss what you are wanting from your session: Baby only images? Images with the whole family? Some with parents? A couple with siblings? Wall art to show off to your family members and guests? A beautiful album for your coffee table? Digitals to make your own prints? Maybe you're not all the way sure, and I can help you there, too. We can discuss options and I will provide a quote and recommendation of what package suits your needs. I do offer a range of pricing in my packages. Your investment will not go to waste!
To reserve your spot on my calendar, at least 1/2 of the sitting fee is required to be paid through an invoice I will send online. Any remaining balance is due 48 hours before our session. Packages can be purchased upfront or after viewing your online gallery.
Session Fee for In-home Posed Session or In-home Lifestyle Newborn Session $195
Your sitting fee for includes use of my beautiful props and equipment. Products, such as prints, digital files, etc., may be purchased separately. They are not included in the sitting fee.
Packages for digital files and other products (prints, canvas, album, displays) are sent upon request Packages start at $225; email me at [email protected] or click here for more information.
My favorite and most purchased product is my album. Part of your newborn session experience with me includes the option to receive a timeless, heirloom quality album with images from your newborn session. I have found it to be so important to have these images printed on a flat-paged spread to admire in the years ahead. Allow me to take the planning of your newborn's first album off your to-do list while you sit, snuggle and wait for the album to arrive. Want to add an album for Grandma? Or maybe you want one for your baby and one for you? No problem, additional copies of your album can be purchased at a discount. Images of my album can be found below and here on my Instagram page under "Album."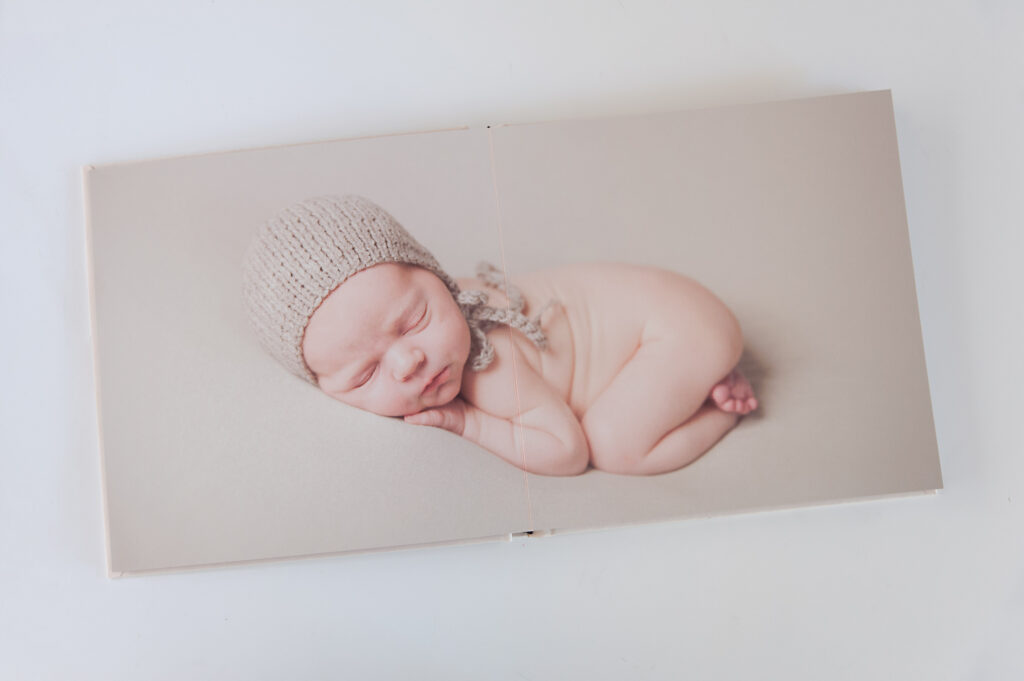 Email me at [email protected] or click here and we can get started.